Originally posted on HumansinShadow.wordpress.com:
Seven Days in Solitary [7/27/14]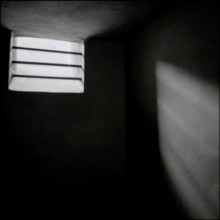 The following roundup features noteworthy news, reports and opinions on solitary confinement from the past week that have not been covered in other Solitary Watch posts.
• Footage obtained by the Colorado Independentshows excessive force being used against a man who was placed in solitary after exhibiting suicidal behavior. The man was being monitored in his cell before a team of officers entered and proceeded to tase him. The Colorado Independent notes that this episode is representative of many examples of excessive force in Denver's jails.
• A ruling on July 24th by U.S. District Judge Troy L. Nunley granted class-action status on behalf of 125,000 people held in California's prisons in a lawsuit accusing prison officials of racial discrimination. As Reuters reports, during lockdowns men of similar ethnicities are often contained to their cells for days, months or years often…
View original 278 more words